Our Philosophy
There's no doubt about it: the financial services industry is changing rapidly. With more choices available to independent advisors than ever before, this is an exciting and opportunistic time to carve your own path and create a business that is supportive of your clients and fulfilling to you. From a variety of independent models to a myriad of product and service providers, the world is truly your oyster.
At Monarch Advisor Solutions, we recognize that all of these choices can quickly lead to inertia, and that the ability to make informed decisions, respond swiftly, and gain access to the right resources is a major point of differentiation for top-performing advisors.
Through Monarch's deep knowledge base, three decades of experience and a broad network of industry specialists, our advisor clients are creating dynamic, independent firms that satisfy them both professionally and personally.
Having a partner in your corner who is "in the business and from the business", who speaks the language of the business and who understands the goals of every player in the business, keeps you in the position of power.
After all, success is not a goal; it is a continuum. The most successful advisors know they can always keep improving.
Our standard of care
We put our clients' needs first. Even though recruiting is part of our business, our goal is not to move people; our goal is to help our clients solve problems. If moving is the right option, then we will guide you to the place that is right for you. If moving is not the right option, we will help you create an infrastructure that works the way you need it to.
We don't create new problems by fixing old ones. It's a simple philosophy, but often overlooked. Rather than focusing entirely on what isn't working, our goal is to quickly determine what is working so that we can build on it and move forward from there.
We work as a team. One of the first things we discuss with our clients is our respective roles and responsibilities. We have found that sharing them up front creates better end results, and it gets us there quicker. You tell us what you want the end to look like, we tell you how to get there.
About Joe Agresto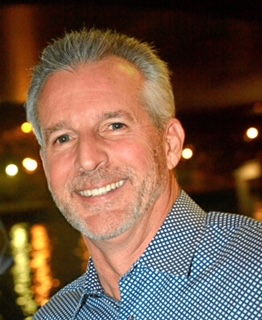 Joe Agresto is an expert in the life cycle of a financial advisor's career. He spent 30 years in the financial services industry, entrenched in every aspect of the business – from back office infrastructure to end client interactions. He has learned from thousands of top-performing advisors how to most successfully make changes at every stage of their career. Whether you're just setting sail on the path to independence, celebrating your firm's 10th anniversary or ready to sell your practice, Joe provides vision and guidance that can help you move confidently in the direction of your dreams. He is a passionate and creative problem solver whose clients and colleagues have come to depend on when making critical decisions about their careers.